Ultimul

spectacol al lui Banica jr – ipoteza cea mai mica este ca se retrage – dar n-ar fi trebuit sa ii zica "spectacol de adio" ?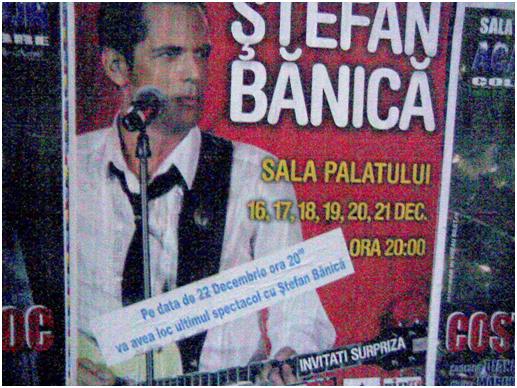 Nu

cred ca as lua cartea de aici, desi poate as citi-o daca ar fi pe gratis: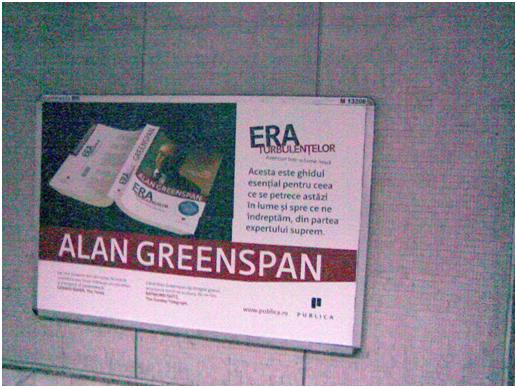 M-as feri de "expertul suprem" care a recunoscut ca a gresit "partial"
<<Mr. Waxman noted that the Fed chairman had been one of the nation's leading voices for deregulation, displaying past statements in which Mr. Greenspan had argued that government regulators were no better than markets at imposing discipline.

"Were you wrong?" Mr. Waxman asked.

"Partially," the former Fed chairman reluctantly answered, before trying to parse his concession as thinly as possible.>>

Ma intreb cit din acest "partial" a fost 100% in favoarea institutiilor bancare …

In

sfirsit am vazut si eu reclama cu Mihaela Radulescu, anti-fumat, vizavi de Scala: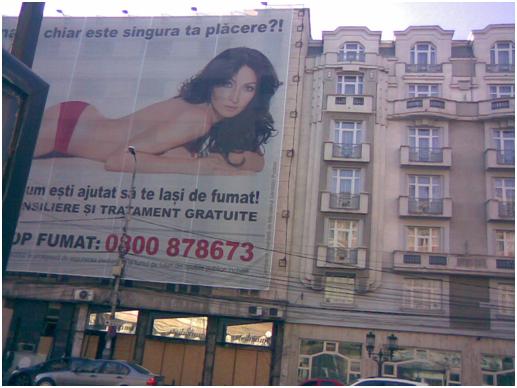 Singurul lucru care imi sugereaza este "tigara de dupa" – desi nu fumez…
Si

, tot legat de fumat, un afis dragut: