Acest post este scris ca urmare a http://blogalinitiative.ro/spune-ne-cat-de-european-esti.html ( chiar daca aceasta campanie s-a terminat si nu mai intru in concurs, totusi ideea este buna)
Trebuie sa
1. scriu loc/eveniment/persoana/lucru sau ce crezi tu ca te face sa te simti european
2. sa fac trimitere in postare la www.sunteuropean.ro (cu link) ca locul unde se aduna astfel de motive de a ne simti europeni
3.sa spun in postare si despre faptul ca cine posteaza pe sunteuropean.ro poate castiga un weekend la conacul Kalnoky
Ok, si pentru ca am terminat cu partea de reclama, sa trec la tema data.
Sunt european pentru ca Romania face parte din Europa – vezi harta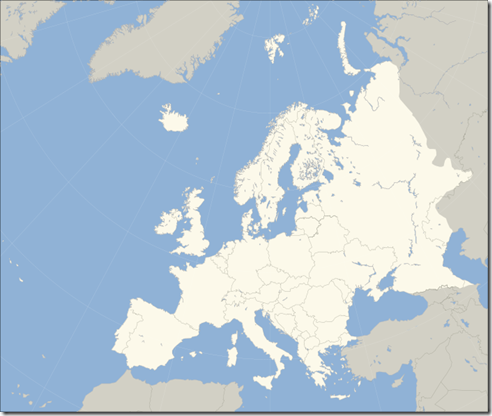 Daca luam Europa ca "UE" , atunci iar fac parte din ea . Citez din "http://en.wikipedia.org/wiki/European_Union" : << The European Union is composed of 27 sovereign Member States: Austria, Belgium, Bulgaria, Cyprus, the Czech Republic, Denmark, Estonia, Finland, France, Germany, Greece, Hungary, Ireland, Italy, Latvia, Lithuania, Luxembourg, Malta, the Netherlands, Poland, Portugal, Romania, Slovakia, Slovenia, Spain, Sweden, and the United Kingdom. >>
Dar de fapt nu ma simt European in nici o idee . Da, am mincat legende si mituri grecesti in copilarie. A inceput sa imi placa Zen-ul japonez de o vreme – inseamna ca sunt japonez?
Ma consider mai degraba cetatean al lumii acesteia si al acestui timp . Si as vrea sa fiu considerat la fel de bine chinez ca si zulu.
Voi cum va considerati?